Bernie McGill is the author of two novels and one short story collection.
She has written audio scripts for heritage projects and stage scripts for theatre. Her new short story collection, This Train is For, will be published by No Alibis Press in 2022.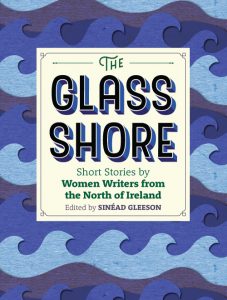 The Glass Shore is an anthology of short stories by women writers from the nine counties of Ulster, spanning three centuries. It is edited by Sinéad Gleeson and published by New Island Books, Dublin, in 2016. It includes Bernie's story 'The Cure for Too Much Feeling'.
Winner of Best Irish Published Book of the Year at the Bord Gais Energy Irish Book Awards 2016.