Novel Writing: First Chapters at the Virtual John Hewitt International Summer School
27. July 2020 @ 2:30 pm

-

31. July 2020 @ 4:30 pm

£60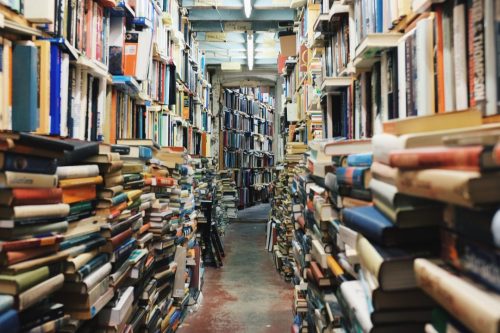 As part of the 2020 John Hewitt International Summer School, Bernie McGill will facilitate 3 x Two Hour Online Workshop sessions on Novel Writing: First Chapters. The workshops will be hosted online using Zoom meeting software on the following dates.
Monday 27th July 2020, 1430hrs to 1630hrs
Wednesday 29th July 2020, 1430hrs to 1630hrs
Friday 31st July 2020, 1430hrs to 1630hrs
These workshops will look at: structuring work; writing openings with impact; creating credible characters; selecting point of view, as well as outlets for completed work. Suitable for writers who are beginning or developing a novel. Participants should prepare a 250-word synopsis of their novel in advance. Works-in-progress are welcomed. Workshop fee is £60 per person. To book go to the Novel Writing link on the John Hewitt Society page.
After booking your place the tutor will email you with the meeting link a week before the workshop begins. You will require a device capable of running Zoom Meeting Software with a functioning screen, microphone, speakers and a stable connection to the internet.
All workshop students are advised to test their Zoom connection prior to the workshop. Refunds will not be given for issues caused by your hardware, software or internet connectivity.
Online workshops are available on Getting Started with Heather Richardson, Memoir with Maureen Boyle, Poetry with Nessa O'Mahony, and The Short Story with Edward Hogan. Talks, panels and readings will take place over 3 days of the virtual summer school, from Thursday 30 July to Saturday 1 August. Keep an eye on the John Hewitt Society page for the upcoming programme of events.
Talks will be free to view online, though donations will be accepted gratefully.
Bernie McGill is the author of two novels, The Butterfly Cabinet and The Watch House (short-listed for the Ireland European Union Prize for Literature in 2019) and of Sleepwalkers, a collection of stories short-listed in 2014 for the Edge Hill short story prize. She has been published in the UK, the US and in translation in Italy and the Netherlands. Her short fiction has appeared in anthologies Her Other Language, Belfast Stories, The Long Gaze Back, The Glass Shore and Female Lines.