Online Workshop: What's a short story?
29. August 2020 @ 10:30 am

-

30. August 2020 @ 3:30 pm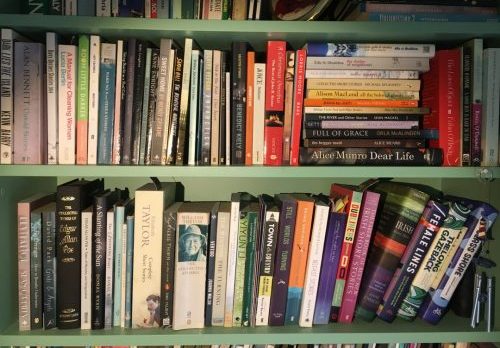 *Please note this workshop is now fully booked
What's a short story?
In these online Zoom sessions, hosted by Ballyeamon Barn and led by writer Bernie McGill, we will ask what makes a good short story, and in practical and participative writing exercises, look at the ways in which we might attempt to combine those elements in our own writing.
What's the story about? How does it begin? Where and when is it set? Who is in it? Who's going to tell it? What happens? Why do they do that? How does it end?
Come with a place or a person or an event in mind and we'll begin.
Maximum no. of participants: 10
Saturday 29th August 10.30am – 12 noon and 2pm – 3.30pm
Sunday 30th August 2pm – 3.30pm
(4.5 hours in total)
Facilitator Bernie McGill is the author of the  short story collection Sleepwalkers, shortlisted in 2014 for the Edge Hill Prize. She has written two novels: The Butterfly Cabinet, and The Watch House which was nominated in 2019 for the Ireland/European Union Prize for Literature. She has been published in the UK, the US and in translation in Italy and in the Netherlands. Her short fiction has appeared in anthologies Her Other Language, Belfast Stories, Female Lines, The Glass Shore and The Long Gaze Back. She is a former Royal Literary Fund Writing Fellow at Queen's University, Belfast. She lives in Portstewart with her family, works as a professional mentor with the Irish Writers' Centre and as a Writer in Schools for Poetry Ireland.