Writing a Novel: 3 Day Workshop with Bernie McGill at Listowel Writers' Week
2. June 2022 @ 9:00 am

-

4. June 2022 @ 12:30 pm

€200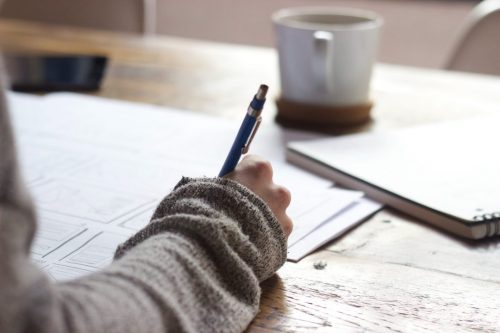 In these practical workshops participants will be invited to take part in writing exercises that focus on: structuring a novel, writing openings with impact, developing setting, creating credible characters, and refining point of view. We will also look at opportunities for further developing and submitting work. Suitable for writers who are beginning or developing a novel. Participants should bring a 250-word synopsis. Works in progress are welcomed.
3 Day Workshop – Thurs/Fri/Sat, 2nd-4th June 2022, from 9am to 12:30pm
Day 1. We will hear and give feedback on a selection of the novel synopses that participants have brought and look particularly at: Structuring a Novel and Writing Openings with Impact.
Day 2. We will hear and give feedback on synopses and look particularly at: Developing Setting and Creating Credible Characters.
Day 3. We will hear and give feedback on synopses and look particularly at: Refining Point of View and Opportunities for further developing and for submitting work. We will finish with information and discussion and a Q&A on aspects of writing.
Bernie McGill is the author of two novels: The Watch House (nominated for the Ireland European Union Prize for Literature in 2019), and The Butterfly Cabinet (named by Downton Abbey creator Julian Fellowes as his novel of the year in 2012). Her first collection of short stories, Sleepwalkers, was shortlisted for the prestigious Edge Hill Prize in 2014. Her work has been published in the UK, the US and in translation in Italy and the Netherlands. Her short fiction has appeared in anthologies The Black Dreams, Belfast Stories, The Long Gaze Back, The Glass Shore and Female Lines. Her new short story collection, This Train is For, will be published in June 2022 by No Alibis Press.
Bernie is a former Writing Fellow with the Royal Literary Fund (RLF) at Queen's University, Belfast. She now works as a Lector and Facilitator with the RLF and is a Professional Mentor with the Irish Writers' Centre. She lives with her family in Portstewart.
'McGill writes about life, love and telegraphy with a poet's clarity.' Sunday Times
'The book is a masterclass in how to marry narrative and setting.' David Park, Irish Times
'McGill proves once again she is a masterful storyteller… historical fiction at its absolute best.' The Lady
All events or shows will be filmed or photographed. Buying a ticket affirms your consent to the filming, sound recording or photographing of yourself as a member of the audience. Photography and recordings are strictly forbidden without the permission of the Listowel Writers' Week Literary Festival Management.
Booking details for the Writing a Novel workshop with Bernie McGill here.
Full workshop programme, including Short Story (with Paul McVeigh), Creative Writing (with Catherine Dunne) Crafting Characters and Memoir (with Kit de Waal), Writing for Children (with Olivia Hope), Songwriting (with Emma Langford) , The Writing of Leonard Cohen (with John MacKenna), Poetry (with Clodagh Beresford Dunne) workshops and masterclasses here.
For Listowel Writers' Week writing competitions click here.