Reading Round at Coleraine Library
28. September 2022 @ 10:30 am

-

7. June 2023 @ 12:00 pm

Free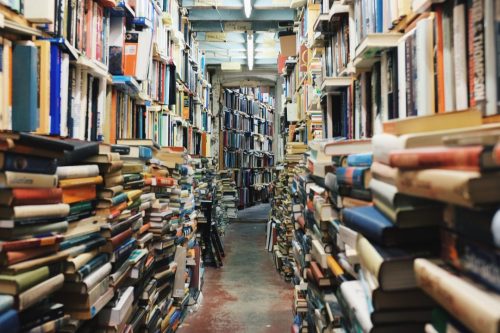 What is a Reading Round group? 
Reading Round is a unique type of reading group that differs in a number of ways from traditional-style book groups. Each group is run by a published author who has worked for at least two years in the Royal Literary Fund's Fellowship scheme. Reading Round is funded by the Royal Literary Fund and is free for members to join.
Where and When will it happen?
The Reading Round group will meet in the Meeting Room at Coleraine Library starting again in September 2022. Provisional dates (28th September 2022 through to 7th June 2023) to be confirmed.
What's involved?
Each week the group listens to a different piece, or pieces, of writing read aloud by the Group Lector. The piece might be a story or a poem though it might also be a speech, memoir or piece of narrative non-fiction. The group then discusses the piece(s) at some length to really try to get under the skin of the text: What effects does it have on us as we read? How does it achieve those effects? Guided by a Lector, the group considers the text in detail, looking at tone, choice of words, viewpoint, the effect of a certain image or turn of phrase, and so on. There is no extra reading or 'homework' to be done either before or after the sessions. No prior knowledge of the texts is necessary, or even desirable. All that is required of participants is a willingness to listen, discuss and be open to new ideas.
Who will lead the group?
Bernie McGill is the Lector for Reading Round at Coleraine Library. She was Royal Literary Fund Writing Fellow at Queen's University, Belfast from 2018 – 2020. Her published work includes novels The Butterfly Cabinet  and The Watch House and the short story collection Sleepwalkers. Her new short story collection This Train is For was published by No Alibis Press in June 2022.
Why Reading Round?
The broad aim of a Reading Round group is to familiarise its members with some excellent and inspiring writing and – for those who are already keen readers – to introduce them to a wider range of literature than they might have discovered alone. Alongside this aim, it is hoped that attendance at a Reading Round group will help develop members' critical thinking skills. As the weeks go by, group members may well find their reading habits changing: they will almost certainly find themselves noticing more; appreciating why the text has been written as it has; perhaps also becoming aware of how the writer of the text is manipulating their readers. The goal is not to agree or to arrive at a definitive reading of the text under discussion; it is to gain a deeper understanding. For many participants, the group may also provide a valuable opportunity to meet with other readers in a friendly, stimulating and relaxed environment. To get a full sense of what it is like to be a Reading Round member, watch the video on the Royal Literary Fund website: https://www.rlf.org.uk/education/reading-round/
How do I join?
Reading Round is free to join and is for anyone who lives within a comfortable travelling distance of Coleraine Library and who is aged 16+. We are looking for participants from a broad range of backgrounds. We do ask that you can commit to the 30 weeks of weekly meetings. There is a limited number of places, after which names will be added to a waiting list. To book your place, please email Bernie McGill at bernie.mcgill@rlfeducation.org.uk and tell us where you heard about Reading Round and why it appeals to you.
Details
Start:

28. September 2022 @ 10:30 am

End:

7 June @ 12:00 pm

Cost:

Free

Event Tags:

author, Bernie McGill, book, Books, Coleraine, fiction, free, group, Library, mornings, non fiction, Northern Ireland, Novel, poems, Poetry, Prose, read, reading, Reading Round, Royal Literary Fund, short fiction, Short Stories, text, Wednesday, Writer, writing

Website:
Organizer
Royal Literary Fund

Email

bernie.mcgill@rlfeducation.org.uk
Venue
Coleraine Library

Queen Street




Coleraine

,

BT52 1BE

United Kingdom

+ Google Map

Phone

028 7034 2561