Online Fiction Writing Surgery
13. October 2020 @ 6:30 pm

-

17. November 2020 @ 8:30 pm

€165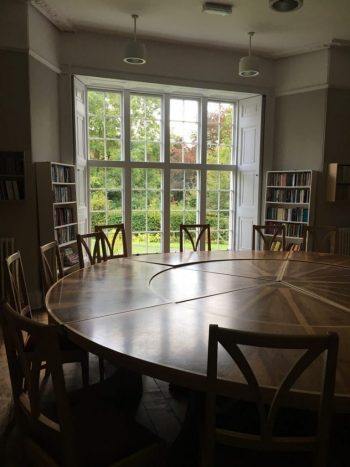 *Update
The Irish Writers Centre is offering bursaries on its courses to writers based in, or from, Northern Ireland, and to Irish language writers. Apply by 1st October. Full details on The Irish Writers Centre's News Page.
Course Level: Emerging
Maximum no. 12
Course Summary:
Grab a seat. Pull up to the virtual table.
Would you appreciate some up-close and detailed feedback on your work? Would you be prepared to share up to 2000 words of your fiction writing with a professional writer and with a group of other writers, at a similar writing stage to you? This short course will offer participants the opportunity to have their writing read and workshopped by writer Bernie McGill, and by a peer group of emerging fiction writers.
Course Outline:
Participants should submit a maximum of 2000 words of their fiction writing (short story or novel excerpt) at least two weeks prior to the course commencing. The course will consist of 6 x two hour weekly workshops in each of which the work of two participants will be discussed. The work will be circulated to all twelve participants in advance. Participants will be provided with guidelines by the tutor and encouraged to give constructive feedback on what they have read and what they can bring from their reading to their own writing. Participants will be encouraged to complete writing exercises during and between workshops that relate primarily to the specific issues raised in the work. Suitable for writers committed to short or longer form fiction writing and who are open to giving and receiving constructive feedback.
Course Outcomes: Participants will benefit from professional and peer feedback on their own work and will be able to develop their writing based on what they have learned from the reading and discussion of others' work.
Bernie McGill is the author of two novels: The Watch House (nominated for the Ireland European Union Prize for Literature in 2019) and The Butterfly Cabinet (named by Julian Fellowes as his novel of the year in 2012). Her collection of short stories, Sleepwalkers, was shortlisted for the Edge Hill Prize in 2014. She was Writing Fellow with the Royal Literary Fund at Queen's University, Belfast from 2018-2020.
Course fee: €165 (€150 for members)
To book go to the Irish Writers Centre