Of This and Other Worlds – an Evening of Literature and Music at the C.S. Lewis Festival, Belfast
3. November 2018 @ 8:00 pm

-

10:00 pm

£12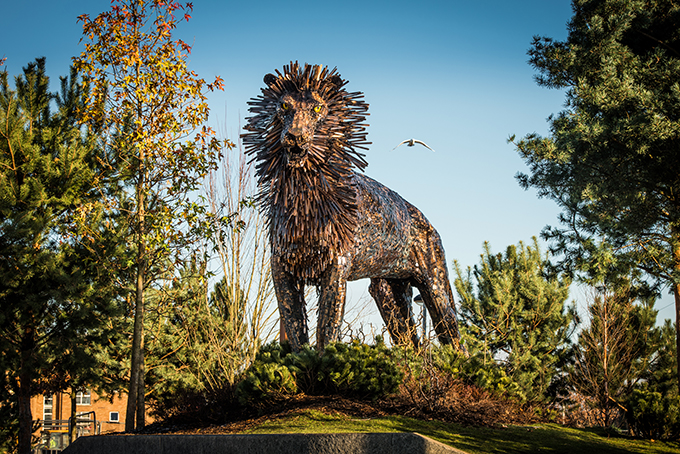 C.S. Lewis Festival Curator Jan Carson hosts a bespoke evening of two halves. During the first half of the performance, poet Damian Smyth, novelist, Bernie McGill and Bangor-based folk duo, The Darkling Air, playing alongside The Arco String Quartet, will tell stories and sing songs exploring real world experiences. In the second half, the performers will delve into the more magical elements of their work.
To book tickets visit Belfast Welcome Centre, 9 Donegall Square North, Belfast, BT1 5GB
Tel. 028 9024 6609
We've chosen, "Of This and Other Worlds," as our theme for this year's CS Lewis Festival. In the essay collection of the same name Lewis focuses his attention upon speculative writing: fantasy, science fiction and the recently emerged genre of magic realism. Lewis throughout his career was always a great champion of imagination and this year's festival theme gives us the opportunity to explore and exercise our imaginations as we focus on non-realist art across a range of different forms and expressions. Imagination isn't just essential to creative practice, imagination helps us to envisage what the future could look like, to find creative solutions to ongoing problems and empathise with those who see the world a little differently from us. Through talks, screenings, workshops, performances and a range of exciting, innovative events we hope this year's festival will give you scope to kickstart your own imagination, exploring other worlds and seeing your own community through fresh eyes.
Born and bred in east Belfast, C. S. Lewis was one of the intellectual giants of the 20th century and arguably the most influential Christian writer of his day. His major contributions in literary criticism, children's literature, fantasy literature, and popular theology brought him international renown and acclaim.
The C.S. Lewis Festival celebrates the legacy of Lewis through themes of storytelling, imagination and spirituality with events including talks, lectures and tours, exhibitions, workshops, theatre, poetry and spoken word events and film screenings. This year expect to see some firm favourites, new ideas and some quirky events, across 5 days of the festival. Full programme downloadable here.