Fiction Writing Workshop, the Governor's Room, Linen Hall Library, Belfast
23. August 2018 @ 1:00 pm

-

5:00 pm

£20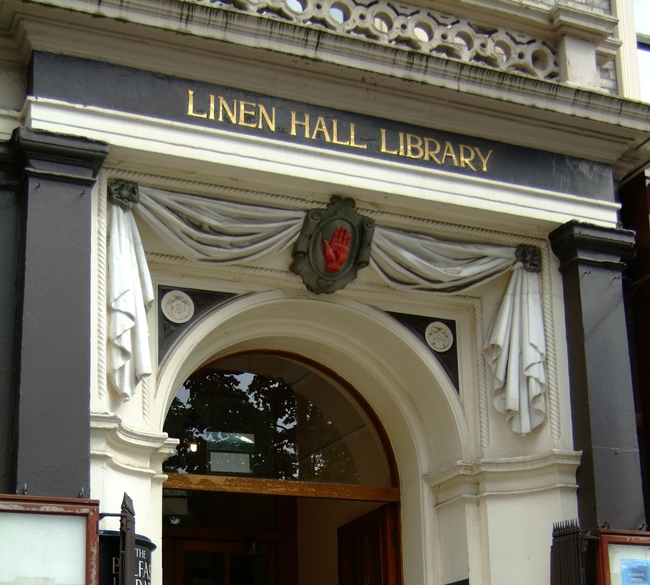 A practical afternoon workshop on the everyday craft of writing with the aim of sparking ideas for new work. All levels of experience welcome. Come with writing materials and be prepared to write.
Bernie McGill is the author of two novels: The Watch House and The Butterfly Cabinet (named by Julian Fellowes as his novel of the year in 2012), and Sleepwalkers, a collection of short stories, shortlisted for the Edge Hill Prize in 2014.
Book online at the Linen Hall or Tel. the Box Office on 028 9087 2219.
The Linen Hall Library is a truly unique institution. Founded in 1788, it is the oldest library in Belfast and the last subscribing library in Ireland.
It has a radical and 'enlightenment' foundation, and ever since has prized its independence and has maintained the principle that its resources are owned by the community for the community.
It is renowned for its unparalleled Irish and Local Studies Collection, ranging from comprehensive holdings of Early Belfast and Ulster printed books to the 250,000 items in the Northern Ireland Political Collection, the definitive archive of the recent troubles.
The Library also boasts the Northern Ireland Theatre and Performing Arts Archive, a unique collection reflecting our rich cultural heritage. The Linen Hall has an illustrious profile as a centre of cultural and creative life and offers a varied programme of events ranging from monthly exhibitions to readings and lectures.