Bernie McGill & Sheena Wilkinson – Northern Irish Fiction Event at IWHC, Manchester
1. April 2019 @ 7:15 pm

-

8:45 pm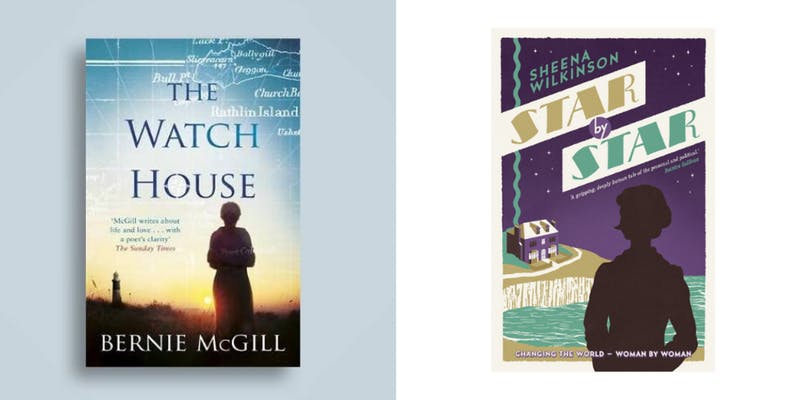 We are delighted to welcome two fantastic Northern Irish writers, Bernie McGill and Sheena Wilkinson, to share their work at the Irish World Heritage Centre, Manchester, on Monday 1st April.
Bernie McGill is the author of Sleepwalkers, a collection of stories short-listed in 2014 for the Edge Hill Short Story Prize, and of the novels The Butterfly Cabinet and The Watch House (a story of infidelity, secrets and murder in a small Irish island community, inspired by Marconi's experiments in wireless telegraphy in the late nineteenth century). In 2012, Julian Fellowes, creator of Downton Abbey named The Butterfly Cabinet his novel of the year. She has been published in the UK, the US and in translation in Italy and in the Netherlands. Her short fiction has appeared in acclaimed anthologies The Long Gaze Back, The Glass Shore and Female Lines (all by New Island Books, Dublin), and for the theatre she has written, The Haunting of Helena Blunden and The Weather Watchers. She lives in Portstewart in Northern Ireland with her family, works as a professional mentor with the Irish Writers' Centre and as a Writer in Schools for Poetry Ireland. She is currently Writing Fellow with the Royal Literary Fund, based at the Seamus Heaney Centre, Queen's University, Belfast.
Sheena Wilkinson, described in The Irish Times as 'one of our foremost writers', writes contemporary and historical fiction for young people and adults. She has won many awards including the CBI Book of the Year in 2013 for Grounded. Her most recent novel, Star by Star, published to commemorate the centenary of female suffrage, was shortlisted for the Irish Book Awards and won the CBI Honour Award for Fiction. Her short stories have also won awards, and she was recently included in the acclaimed Female Lines anthology. Sheena won a Major Award from the Arts Council of Northern Ireland in 2013, and is a Royal Literary Fund Advisory Writing Fellow. She lives in County Down and travels extensively, talking about reading and writing. She has spoken about Star by Star at GladFest, Glasgow Women's Library and the Oxford Literary Festival, and is very excited to share it with readers in Manchester, the hometown of its suffragette heroine.
We are delighted also that this event will be introduced and chaired by Dr Caroline Magennis, Chair of the British Association for Irish Studies and Lecturer in Twentieth and Twenty-First Century Literature at the University of Salford.
This is a free event, but please do register for tickets at EventBrite.