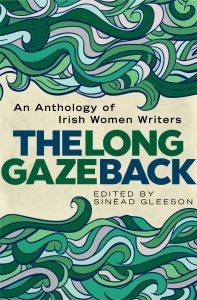 When we were small and the likes of Giant Haystacks and Big Daddy were to be found on our TV screen, bouncing off the ropes of a wrestling ring and slamming heads off the canvas, there was a question that could be heard repeated over and over in our house and that question was: 'Do you submit?' This was generally delivered by the brother who at the time had your head in an arm lock or who was sitting on your back. And maybe because you couldn't hear so well (what with your ears being squished flat against your head, or because your nose was down the back of the sofa and your concentration was elsewhere) or maybe because we were big into wrestling and not so big into diction, to my ears the question usually sounded more like 'D'yousummit?' to which the answer, if you genuinely couldn't take any more pain was 'Isummit' or if you were thran (definition and pronunciation here, for non-Ulster-Scots-influenced speakers) and thought you still had a chance of throwing your opponent off, then the accepted reply was, 'Idon'summit'. I was fairly thran, I still am, but being the youngest, and not that big into pain, I submitted quite a bit.
In these days of writing deadlines the question of submission has a whole new meaning, but it strikes me that there's a reason why that particular word is used. When you release your writing into the world, you submit it to the opinion of someone who didn't write it, whether that be to a friend or to a relative, to your writing group members, to an editor, to an agent, to a competition judge, or even, to the trial of all trials, online book reviewers. And the question on your mind is: 'Will the writing stand up to it? Is it strong enough to withstand the pressure of someone else's scrutiny?' I'm close to submitting another draft of the current book to my agent. I think this may be the tenth draft I've written (I haven't submitted all ten – I'm not completely mad) and I'm stalling, because if this one doesn't make the cut, then I have to make that decision again – to get back up and rework or to throw in the towel? Submission in the new sense can mean summission in the old. There's such a thing as a book that can beat you.
I did play truant in between some of those drafts and wrote a short story that is included in a new anthology of Irish women writers, The Long Gaze Back. It is published by New Island Books and edited by Sinéad Gleeson and is officially launched on Wednesday 23rd September 2015 in the Liquor Rooms, Wellington Quay, Dublin. The anthology consists of thirty short stories by Irish women writers, living and dead, including Elizabeth Bowen, Maeve Brennan, Maria Edgeworth, Mary Lavin, Kate O'Brien, Charlotte Riddell and Somerville & Ross. A number of these writers were on my study list at University so it's a real honour and a privilege to have a story of mine included alongside theirs and alongside the many brilliant contemporary women writers that are included. Reviews to date include Alison Walsh in The Sunday Independent, Martina Evans in The Irish Times, Ruth Gilligan in The Irish Independent and book blogs By the Book Reviews and We Love This Book. I'll be reading from the anthologised story alongside fellow anthologees (a word I may have made up), Lucy Caldwell, Anne Devlin and Roisín O'Donnell at the Linen Hall Library on Thursday 22nd October 2015 at 6.30pm as part of the Ulster Bank Belfast International Arts Festival. The reading will be followed by a discussion on the short story. You can find full details of all Festival events, and download the programme here.
It is my very great pleasure to help to launch a new collection, The Faerie Thorn and Other Stories, published by Blackstaff Press and written by Jane Talbot on Friday 25th September 2015 at 6pm at the North Down Museum, Bangor, part of the Aspects Festival of Irish Literature. This is a beautifully-written collection that contains fresh and clever re-workings of sometimes-familiar stories that are grounded in the County Antrim places from which they sprouted: the Bush river, Gortanuey Bridge, Breen Wood, Murlough Bay. Jane Talbot's joy in the written and the spoken word is evident in every line. These are never condescending, never didactic, never simple moral tales but complex, surprising, beguiling stories for grown women and men, the pleasure of which carries far off the page and will stay with you long after you've read them. Highly recommended reading.
Further down the line, I'll be leading a one-day participative writing workshop at Roe Valley Arts & Cultural Centre, Limavady on Saturday 31st October 2015 from 10am to 4pm on the theme of 'Between the Lights'. Full details and booking information here.
Back to the manuscript and the question of submission now. More news anon.